Truck Driver Job in Frankfort, Kentucky : KY 40601
Looking for Truck Driver Jobs? See currently available Truck Driver job openings on truck-driver.jobs.net . Browse the current listings and fill out job applications.
truck-driver.jobs.net is the starting point for a job search in any truck driver job . We provide job resources for Truck Driver positions throughout the industry. truck-driver.jobs.net also provides Truck Driver jobs listings from around the United States. Job seekers can search and apply for jobs in Truck Driver by either city or state.
truck-driver.jobs.net is a truck driver job search resource for job seekers. Here you can easily find all Truck Driver jobs, post a resume, and research your career.
Get started on your truck driver job search on truck-driver.jobs.net today.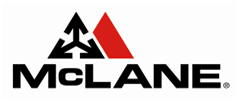 McLane Company
Transportation, Skilled Labor - Trades
Frankfort
Kentucky
40601
Truck Driver Trainee Job Description
FOR THIS POSITION, YOU  MUST HAVE YOUR CLASS A CDL LICENSE 
Trainee pay $15.95 / hour
•    After 4 months $17.55
Benefits will be available to you from your first day!
Becoming a McLane teammate is to become part of an honest, stable, and reliable company with 125 years of success. We are looking for teammates with perseverance who will take the extra step for our customers, our community, and the company. In return, we will pay you well and offer you the opportunity to go as far in your career as you want to go.
A teammate in this position learns the essential functions of the Driver job including the accurate and timely distribution of products to various customer locations. The Driver Trainee gains exposure to warehouse and other operational functions as part of the developmental process of becoming a McLane Driver.
ESSENTIAL JOB FUNCTIONS / PRINCIPAL ACCOUNTABILITIES:
A teammate in this job will train side-by-side with a Driver Trainer to acquire the skills necessary to perform the following functions:
Maneuver tractor into position to attach trailer and handle lines to secure.
Operates truck in a safe manner in compliance with all local, state, and federal regulations and company policies.
Inspect tractor-trailer equipment for defects pre/post trip and submit DOT inspection report indicating condition.
Operates Driver Delivery Handheld (DDH), document delivery receipts/product temperatures and exceptions. Inspects trailer to ensure product is secure for undamaged transport of product.
Rides and trains with Driver Trainer of tractor-trailer to various destinations, gaining knowledge of commercial driving regulations and observing the Driver's skill in starting engine properly, approaching intersections, making turns, backing, parking, and maneuvering vehicle on the road and on customer premises.
Maintain driver log (Manual or PeopleNet) according to DOT regulations, documenting delivery receipt, product temperatures and exceptions.
Assists the Driver in unloading trailer and delivering product into customer premises.
Provides customer service including on-time delivery of undamaged product, product returns and issuing valid customer credits.
MINIMUM QUALIFICATIONS AND REQUIREMENTS:
A teammate in this position must:
Have a high school diploma or GED equivalent.
Be at least 21 years of age.
Meet eligibility requirements in the McLane Transfer and Promotion Policy.
Ability and willingness to select/load/unload and/or deliver ALL products that may be ordered by McLane customers.
Ability to stand, walk, sit, climb, reach, bend, squat, and stoop to accomplish the essential job functions.
Ability to read and comprehend labels, instructions, and bills of lading.
Ability to perform mathematical calculations to verify quantities of product.
Able to communicate with customers, management, and other teammates.
Able to safely drive a tractor-trailer, use a 2-wheeled dolly, ramp, and on board PeopleNet devices.
WORKING CONDITIONS:
The environment encompasses all areas of a distribution center, transportation department, shop and customer facilities.
Working conditions could contain moderate noise, vibration of vehicle and extreme weather conditions depending on climate.
Regular and frequent travel, including overnight.
WORK SAFE HOME SAFE is one of our mottos at McLane Company. Your safety and ability to do your job and get home to your family is why all prospective teammates go through a pre-hire screening process.
All qualified applicants will receive consideration for employment without regard to race, color, religion, sex, sexual orientation, gender identity, national origin, disability, or status as a protected veteran.
Frankfort Truck Driver Job
Truck Driver Trainee Job Requirements
Apply to this Frankfort Truck Driver Job